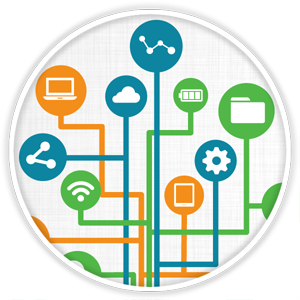 Our clients don't love us for what we do. Our clients love us for who we are. And who we are has everything to do with why we created AIT Services in the first place.
AIT Services is a company that was established with the simple principle of providing personalized technical services in an industry where, in some instances,  customer service isn't always a point of focus. With everything we do, we aim to put the customer first. We aim to think differently because we care.
CEO Christopher Alexander, founder of AIT Services, has over 12 years of experience in the network communications field, and was inspired to create his own company with the vision of not only providing precise and detailed installations, but providing installations with the personalized customer service that is sometimes lacking in the industry.
Today, AIT Services is the preferred vendor of El Pollo Loco, winning the Award of Excellence for Services and Technology in 2019. AIT services over 470 El Pollo locations including service calls, POS installations, networking, EMV installations, server upgrades, and project rollouts.
How can we service you? Please provide us with your company's information, and AIT Services will let you know how we can be of service. Providing you with the most excellent quality in the industry of technology, AIT Services will not only take care of your networking needs, we will take care of you.